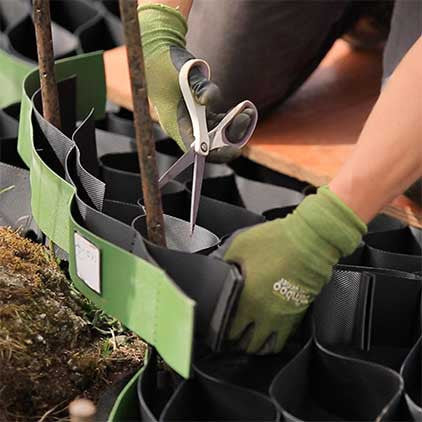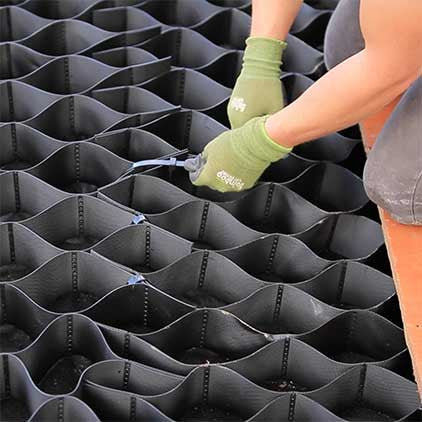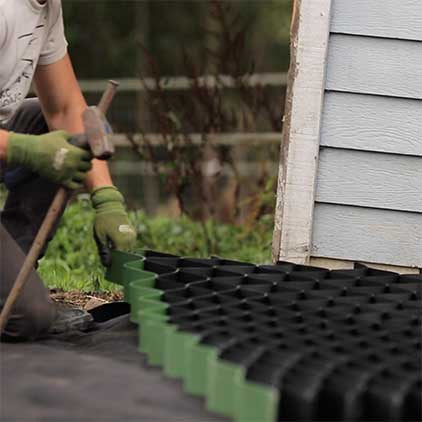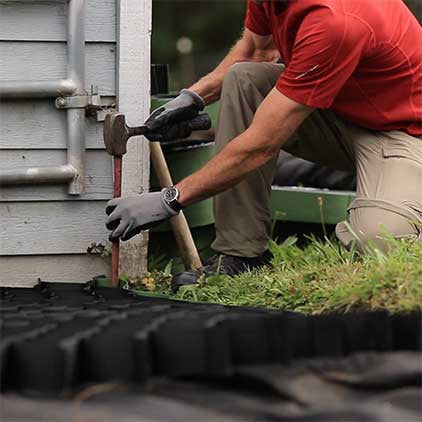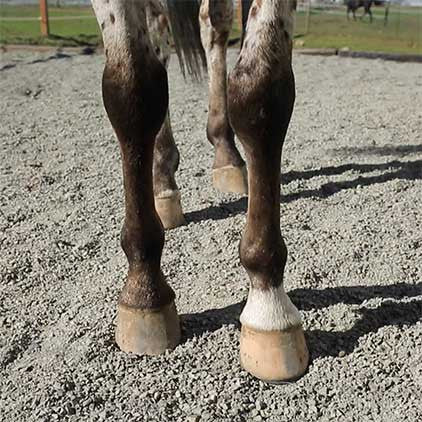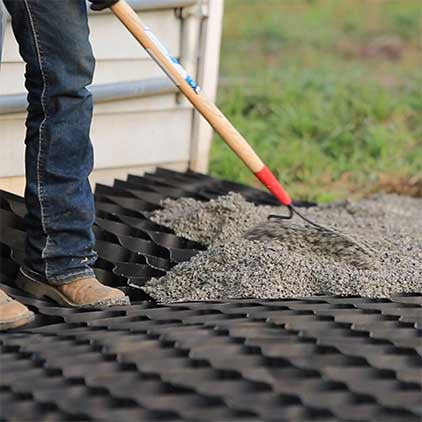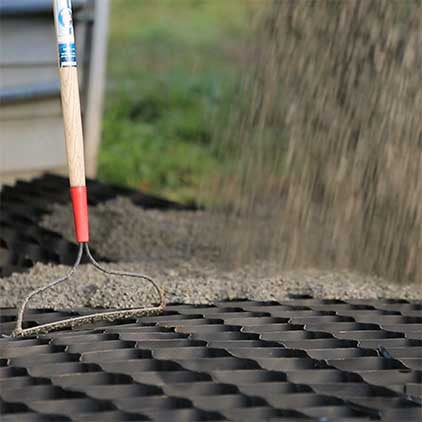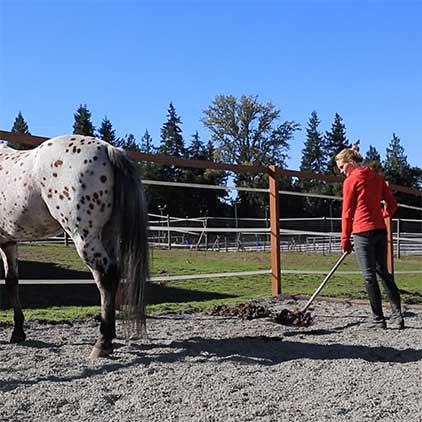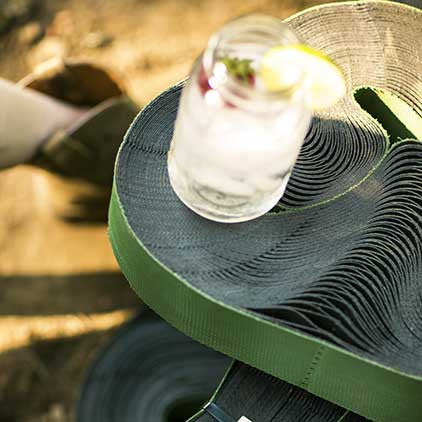 Lighthoof Equine Mud Management Panel
---
$219 per panel (includes shipping in continental USA)
LIGHTHOOF panels eliminate mud by supporting a layer of compacted gravel for your horse to walk on. Each panel is 6' wide by 12' long and is made up of 3" tall cells. The diameter of each expanded cell is approximately 5.5". Volume pricing is automatically applied at checkout.
Current Inventory Status - IN STOCK
Volume Pricing
10-19
$208.05
5% off
20-49
$197.10
10% off
50+
$175.20
20% off
Delivery times vary by destination and volume. Orders usually ship within 2 business days. Up to 10 panels ship UPS Ground and generally arrive in 3-5 business days after shipment. Larger orders ship LTL and generally arrive within 5-15 business days from date of shipment, depending on destination. See Shipping Information for more details. Be sure to read our Return Policy.